Introducing the Inspira Range
Posted on 4th November 2020

As we tentatively move forward into a new normal and post covid landscape, we at Bailey Street Furniture Group celebrate all that is new and innovative in the world of street furniture. We are constantly asking how we can make YOUR personal bubble better?
In response, our designers at Bailey Street Furniture Group have created a new and exciting range which cleverly answers many of these questions.
Inspira is a flexible, modular retaining wall system, perfect for creating raised planting schemes in any location.

The ease of installation makes Inspira a quick and cost-effective addition to street, courtyard and roof terrace developments. Perfect for urban areas, retail parks, residential complexes and educational facilities.
Inspira is available in a wide variety of materials, finishes and sizes to meet the requirements of any site.
Inspira Linear is a collection of straight walls and angled corners, designed for geometrically-shaped installations. (squares, rectangles, parallelograms, triangles)
Inspira Form includes all the rectilinear components of Linear with the addition of curved wall and corner sections, allowing more organically shaped installations. (circles, lozenges, waves etc.)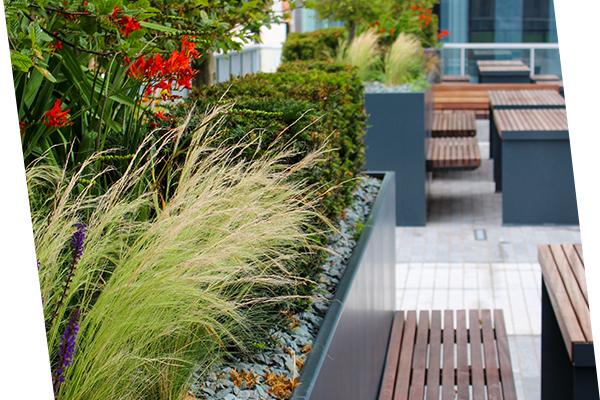 Inspira Seating provides social space and increases the accessibility of any public area. By interspersing seating modules throughout your Inspira installation, you have the opportunity to sit amongst a little bit of nature within the city.

Inspira is a blank canvas which introduces natural bursts of colour, provides public protection and offers a diverse range of environmental and social benefits to the urban area.

The ability to plant encourages biodiversity and introduces pollinator friendly areas to an otherwise concrete space. Clever planting filters harmful airborne pollutants and reduces runoff by absorbing rainwater. Green planting within our environment, as we know improves both our mental and physical health, reduces respiratory conditions and brings a greater sense of wellbeing.

View the Inspira Range on the Bailey Streetscene Website. 

For more information on BSFG please contact their team on 01625 322 888 or email enquiries@bsfg.co.uk. To view the company's wide range of high quality street furniture visit their website www.bsfg.co.uk