Bespoke Solutions - Design / Develop / Deliver
Bailey Street Furniture group offer a full in-house design service through our Bespoke Solutions team. With our knowledgeable and experienced team, we pride ourselves on our ability to create any bespoke street furniture and public realm elements, to your exacting requirements and specification.
---
DESIGN
Our in-house team of degree qualified Product Design Engineers are always on hand to tackle whatever challenge you can throw their way. As experts in 3D CAD and steel and timber manufacturing, we can ensure your project will always hit the ground running.
Turn raw ideas into reality
Create furniture solutions for any site
Specify the best materials and finishes
Provide photo realistic renders and walkthroughs
Work with you to achieve your vision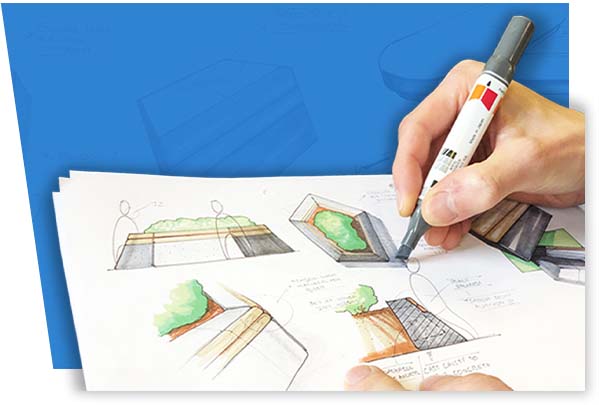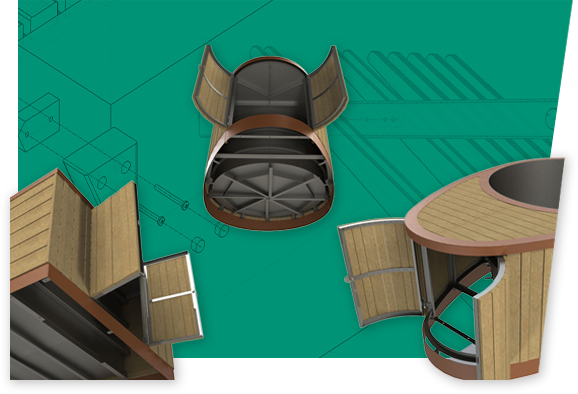 DEVELOP
When you are happy with our overall design proposal, our team will take concepts through a manufacturable solution. Our design team will work with specialist manufacturing partners to keep costs low and quality high.
Keep you involved every step of the way
Inform you of critical changes
Impart our street furniture knowledge and expertise
DELIVER
Once in production we start getting ready for delivery and can liaise directly with your site team to arrange delivery and installation of your new street furniture. With a full record of design and manufacturing data on file, we can continue to provide spares, replacements and aftercare for the life of the product.
Last minute critical changes accommodated (where possible)
Site delivery and installation management
Provide touch-up paint, spares and aftercare advice
Maintain full design records for replacement or repeat orders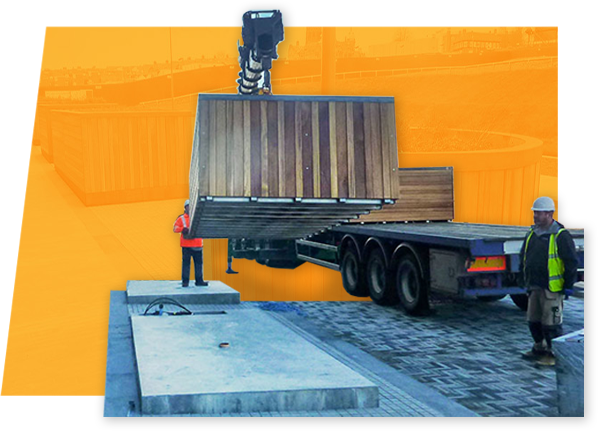 Browse Our Bespoke Projects
Have an upcoming project that we could help with?
Creating Outdoor Spaces Together