Creating Outdoor Spaces Together
Posted on 22nd April 2021

We answered some questions for a Q&A feature with Pro Landscaper.
Pro Landscaper is the UK's leading business to business magazine, both in print and online, in the landscaping sector. It covers garden design, landscaping, grounds maintenance, landscape architecture and much more.
How was the company founded?
The Bailey Street Furniture Group, owned by Ian Bailey, was created in 2020 when our four successful brands – Bailey Streetscene, Artform Urban Furniture, Street Furniture Direct and AMV Playgrounds – joined together to create a collaborative team with an excess of 15 years experience in the street furniture market. This enabled our team to share their vision and to work smarter. We are now able to connect and share their wealth of knowledge in an innovative and creative environment.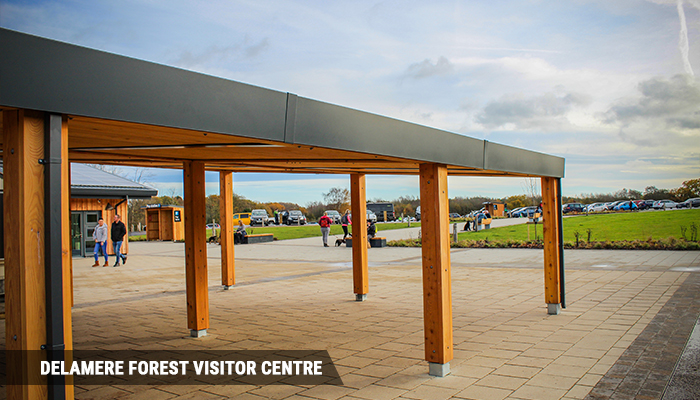 How has it developed since?
Bailey Street Furniture Group harnesses decades of business expertise, from humble origins in 2004 with Bailey Streetscene, to the present-day collective. We share our knowledge and innovation across each of our successful brands and our experience has grown year on year. Our client base has expanded with us and we are proud to offer our industry specific skills to all new clients. The brand as a whole has a modern and enquiring outlook with the future and our environment in mind. How we interact with our modern spaces excites us and it is this vision that drives us forward.
What range of products do you sell?
We design and create both inspiring and functional outdoor street furniture with the simple goal to enhance our everyday lives, with products such as canopies, shelters, bollards and barriers. Our range extends to design led architectural furniture including bench seating, litter bins, planter systems and unrestricted playground solutions. We strongly believe that investing in well-designed outdoor spaces is vitally important for modern day living. We know that our surroundings and immediate environment raise the quality of life and help promote a healthier future.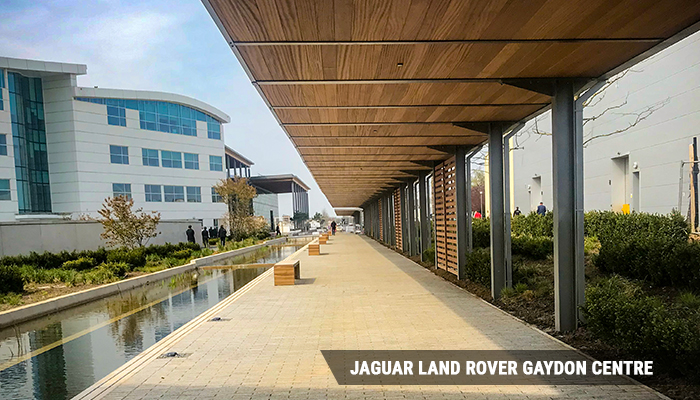 Do you offer bespoke items?
We have a great in-house design team, with a wealth of experience that utilises and draws inspiration from our extensive supply of high-quality materials in conjunction with leading edge technology. Bailey Street Furniture Group is therefore able to create bespoke design and build projects that allow us to address all architectural needs and emerging trends within urban landscape design.
What is the company's USP?
Creating Outdoor Spaces Together. We firmly believe that our open spaces are precious and that these areas should be designed to benefit the whole community. We redesign each area with consideration. Each and every user is important. Both form and function are at the heart of our product range and we truly believe that our products are capable of raising the quality of life and providing inhabitants with a feeling of wellness. Cleverly designed urban spaces can and will provide a healthier future.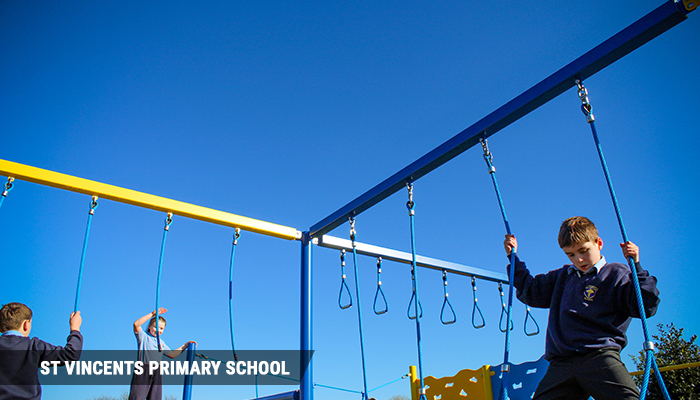 What are your lead times?
Our lead times can be as little as 48 hours; however, we generally work on a six to eight-week lead time.
What kind of technical support is offered?
Each project has full access to our huge wealth of knowledge and product development skills. From concept sketches, through to fully detailed drawings, a dedicated project manager and highly skilled in-house solid works engineers, will manage the scheme through to completion.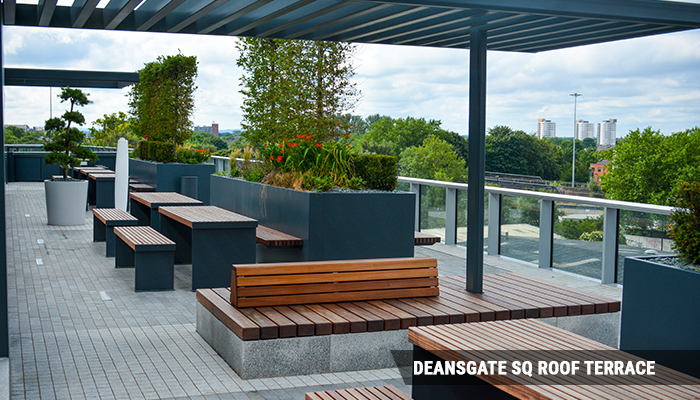 Is there one particular project that stands out?
As our business grows, we are delighted to be associated with some truly fascinating projects that involve some of the UK's leading architectural practices. Notably the new Tottenham Hotspur stadium, one of the most advanced arenas in the world, through to the Jaguar Land Rover headquarters in Gaydon, one of the most sustainable buildings in the UK.
Find out more about ProLandscaper Here.
For more information on the Bailey Street Furniture Group please contact their team on 01625 322888 or email enquiries@bsfg.co.uk. To view the company's range of high quality street furniture visit their website www.bsfg.co.uk