A compilation of our early university projects
Posted on 11th January 2022

The original specification for the University of Liverpool was for a bespoke concrete seat with an end profile that replicated the royal cypher ER for Queen Elizabeth, and that incorporated corten steel lettering to the rear.  
To reflect the original design concept, a standard, but flexible product range in the curved Diamante seat was arranged with a bespoke hardwood timber seat pattern to sit on white granite seats complete with stainless steel supports.
View the full case study page [Link to Artform website]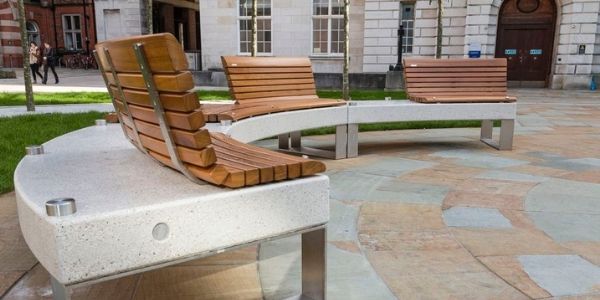 A notable campus development at Bath Spa University included a selection of standard and bespoke Big Harris timber benches. 
The stylish Harris range of tropical hardwood seating provides large seating monoliths at surprisingly good value and is one of our most popular seating ranges with complimentary street furniture available to provide a coordinated approach to landscaping.
View the full case study page [Link to Artform website]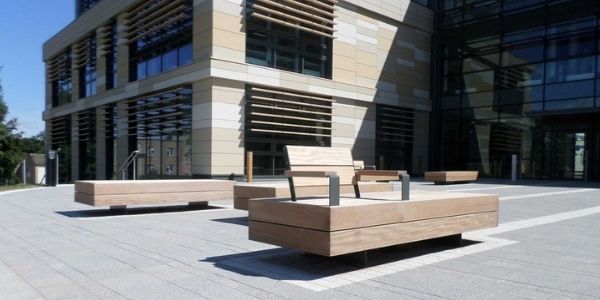 The University of Stratford specified the Parc Vue range of café furniture, after in-depth design consultations, the solution complimented the design aesthetic of the Stratford Cultural Quarter landscape. 
The package included the Parc Vue Tables and the Parc Vue Chair with a black powder coated steel finish, also a selection of sleek stainless steel bins and bollards, as well as elegant timber and steel benches.
View the full case study page [Link to Artform website]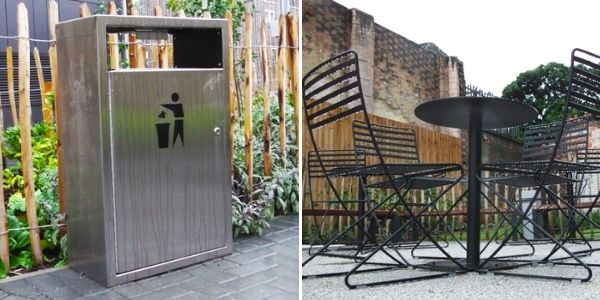 Street Furniture has a huge impact on the way people use educational and outdoor spaces such as parks, town squares, public gardens, office blocks, and even car parks.
If you can't find anything that matches your requirements, get in touch for something designed to fit your space. Our experienced in-house design specialists are on hand to craft the perfect bespoke solution for your needs. We can provide a full package from design to installation. 
For more information on the Bailey Street Furniture Group please contact their team on 01625 322888 or email enquiries@bsfg.co.uk. To view the company's range of high quality street furniture visit their website www.bsfg.co.uk