Bamboo: The 'green steel' of the 21st century?
Posted on 2nd September 2021

As the implications and horrors of not becoming sustainable are apparent to see and feel throughout the world, continued development in this area is vital. Our real social challenge as a company is how to contribute to our urban environments using ecological materials?
Bamboo is a biomaterial with many strengths, literally! It is affordable, flexible, light, strong and most importantly renewable. It is an ancient material that after decades of being replaced in favour of concrete and steel, is now having a resurgence. Designers are now considering the possibility of utilising this very versatile plant and why wouldn't you?
If we intend to significantly improve the environmental impact our businesses have on our planet we need to be searching further and further for better solutions to our product design strategies.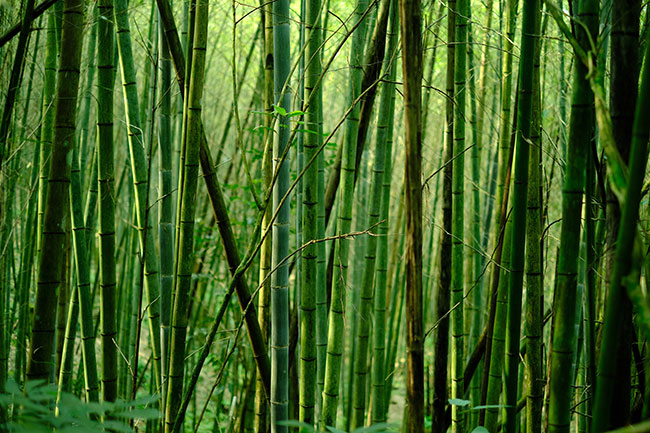 Due to the rapid growth of bamboo, this is a biomaterial that isn't just affordable but draws down huge quantities of carbon dioxide from the atmosphere whilst of course providing oxygen. Compared to an equivalent mass of trees, bamboo produces 35% more oxygen.
Vietnamese architect Vo Tong Nghia considers:
"I think bamboo and laminated bamboo will replace other materials and become the 'green steel' of the 21st century"
Bamboo grows in abundance in Southeast Asia, Africa, Latin America and the southernmost regions of the USA. There are over 1,200 different species and the majority are highly adaptable. Already in use for sustainable clothing and homewares, it can also be seen extensively for use in the construction industry in many parts of the world. Architects and designers alike are re-addressing this astonishing grass.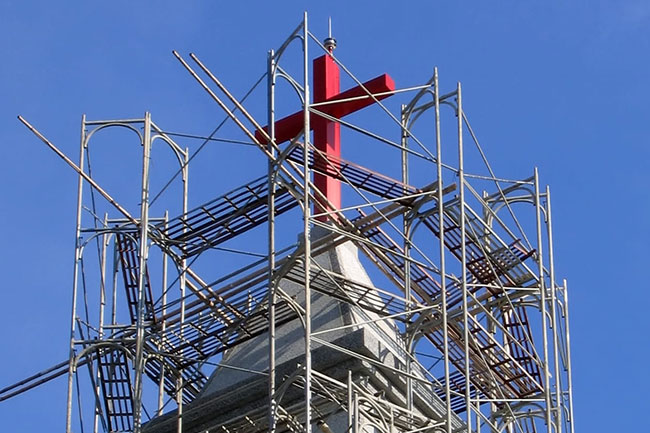 Commonly used for scaffolding, props and houses in many countries, bamboo is super strong. The tensile strength of steel is 23,000 psi, that of bamboo 28,000 psi. The benefits of this super plant are endless. Bamboo can also withstand temperatures up to 4000 c!
Bamboo shares many characteristics with wood and provides the long term durability that product designers like. It is durable and hard. But unlike wood it is not a limited resource, its ultra rapid growth makes it an ecological winner. Many softwoods can be harvested after a long and overwhelming 10-20 years, bamboo 3-5. It can be processed mechanically and chemically, in its natural form it is also antibacterial.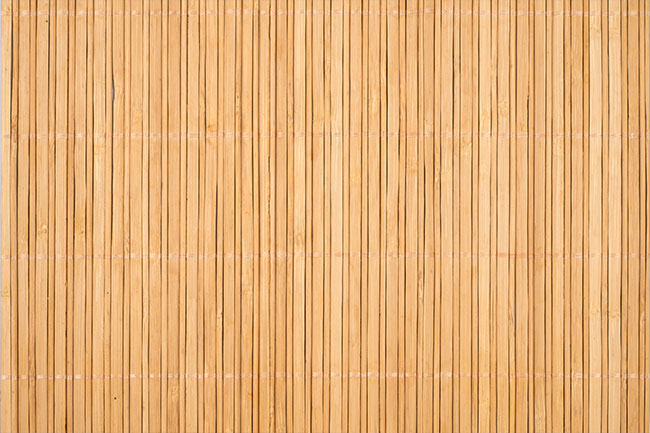 The natural colour of bamboo is similar to that of beech, its colours vary and alter over time much like wood. It is resistant to moisture and insects and can, without doubt, be considered as a candidate for outdoor furniture of the future. The ecological benefits of bamboo are extensive and the design possibilities vast. Bamboo could provide a solution for sustainable and innovative street furniture with that invaluable peace of mind. Who wouldn't be considering bamboo!?
It is Eco friendly and grown without the use of harmful pesticides.
Its strength and flexibility lend itself to furniture design, the fibres are comfortable and give with the user's weight.
It is lightweight and easy to transport which is crucial if we are to reduce emissions. It is highly breathable, odour resistant and thermal regulating.
Easily maintained and cleaned, this natural material is perfect for use in our cities and towns.
Bailey Street Furniture Group has been working hard to find a continuing solution for sustainable and environmentally friendly products.
Changes to the urban environment and the planet as a whole present continuous challenges within the modern world. Bailey Street Furniture Group repeatedly strives to be as sustainable as possible, demonstrating a high level of consideration for the world around us.
Bailey Street Furniture Group offers the combination of innovative design, clever solutions and smart technologies for our urban regeneration and reallocation needs. BSFG believes that investing in well designed unrestricted urban spaces is vitally important, our immediate surroundings and environment benefit our quality of life and promote a healthier future that we also depend upon.
Using world class design teams and utilising environmentally sustainable materials in conjunction with leading edge technology, Bailey Street Furniture Group creates inspiring integrated urban furniture with our future needs in mind.
For more information on BSFG please contact their team on 01625 322 888 or email enquiries@bsfg.co.uk To view the company's wide range of high quality street furniture visit their website www.bsfg.co.uk